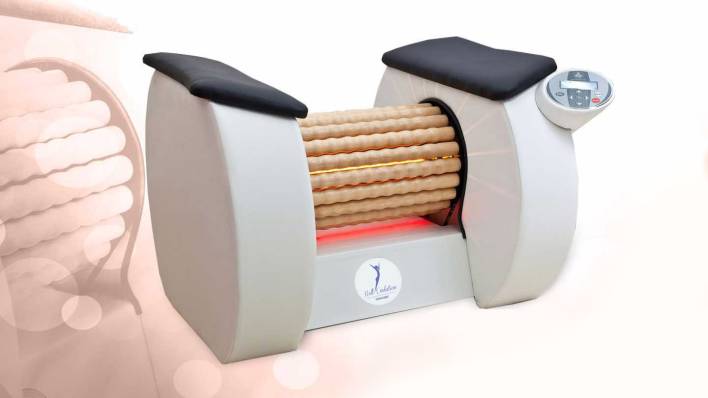 Roll Evolution
Internationally recognized Roll Evolution massage machines, helps you to effectively deal with defective shape. Skin condition and health improvement begins after the first session.
One of the main reasons why massage machine Roll Evolution is so popular is that during the maintenance procedure the achieved effect is long-term. Fatty deposits are removed through several sessions, but they do not return back, other than strict dieting or after drastic weight loss methods.
The mainfunction of machines – deep cleaning of the body.
Machines may be used for SPA and massage studios, fitness clubs, beauty salons, as well as for individual needs.
TECHNICAL DATA AND CONTROL:
Chair, pouffe;
IR;
Chromotherapy.
Power supply: 230 V; 50 Hz; 370 W;
Engine power 0,37 kW;
Maximum load of drum: 180 kg;
LCD screen;
Language on demand;
Programs, work time, speed control and setting;
6 programs standard. Additional programs (1000 programs) are free and individually ordered;
Bi-directional drum work;
The drum speed control;
On changing the item of the programme, the drum stops and an acoustic signal is heard;
Timer for procedure length settings;
Timer for work day and whole duration machine has worked;
Pause;
Nullification of the program;
Stop;
Units are failure-free and safe (photocells);
Machines is covered with a special materials resistant to infrared;
Materials selection from many colors and two types of structure;
Warranty ;
We provide training and information material.