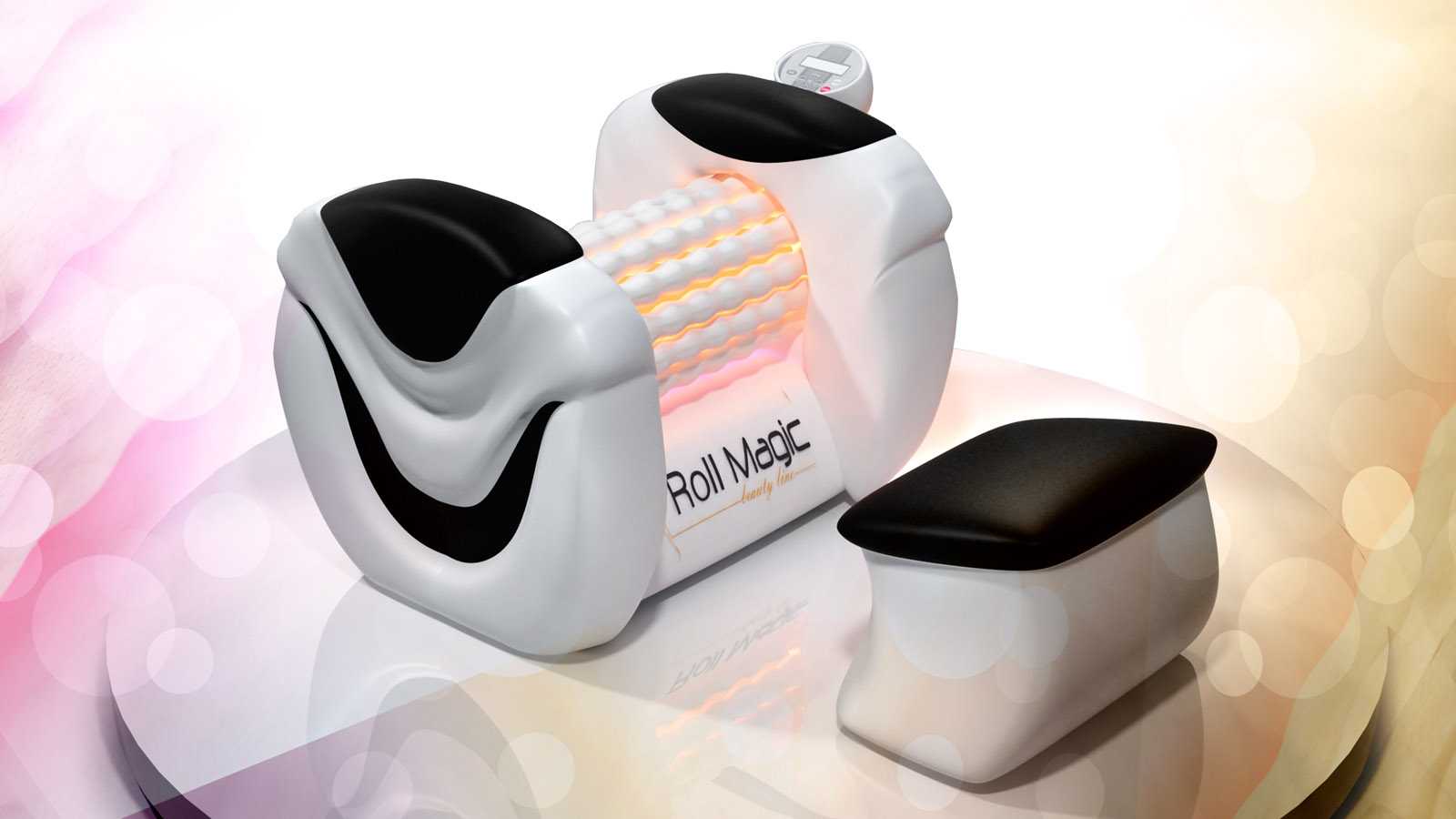 Roll Evolution Beauty Line
A classic – redesigned!
All the advantages of Roll Evolution Beauty Line closed in a modern laminate casing. This material is very durable and easy to clean. You can order your unit in custom RAL color to match your requrements.
Roll Evolution Beauty Line has more pre-programmed workouts and an option to mount touch screen panel for easier operation. With touch screen you can further expand user expierence adding a Voice Guide option and an MP3 music player.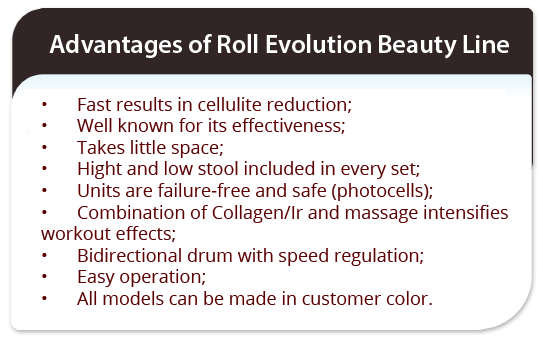 Touch screen with possible extensions – option!
With touch screen you can add Voice Guide and music player!
Whole casing made from durable laminate.
Modern material. Easy in cleaning, provides attractive look.
Additional workout programs.
More pre-programmed workouts for ease of use.